Question
How to modify fingerprints for the Sifely locks that support fingerprints? How do I delete fingerprints?
Answer
If you have a product that supports fingerprint sensors such as the Sifely S Lock or the Sifely Y Gun Safe, you can make changes to a fingerprint. You will be near the lock in order to do this or have a Sifely Gateway connected to the lock.
Follow these steps:
1. Tap on "Fingerprints"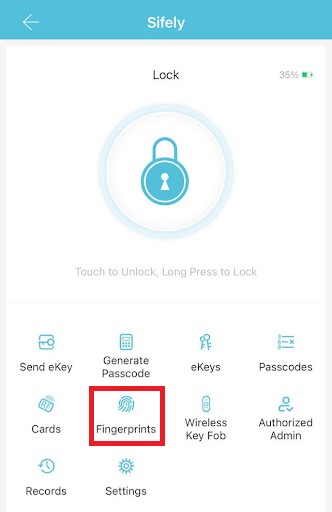 2. Select which fingerprint you would like to modify.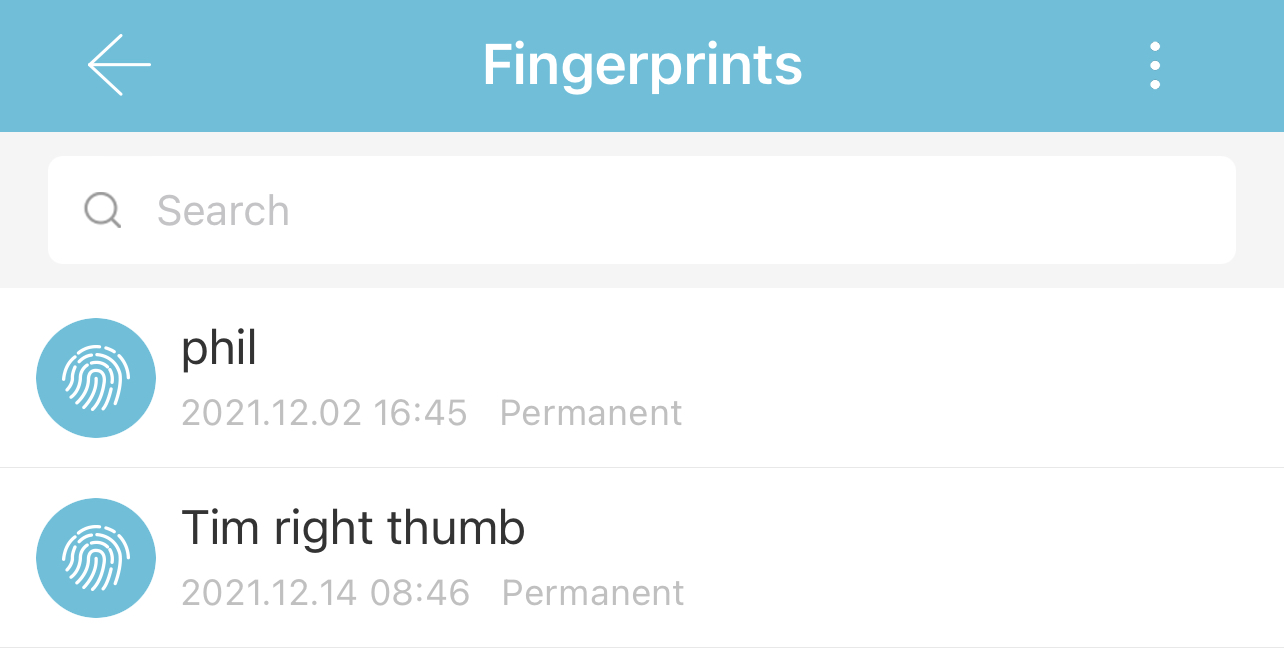 3. On this page, you are able to change when the fingerprint is active, the name of fingerprint, check records, or delete the fingerprint.