Question
How to assign multiple locks to an admin at once?
Answer
It is strongly recommended that the recipient already have an account with Sifely registered first.

Follow these steps to add another user (admin):
1. Select a lock from your account in the webportal.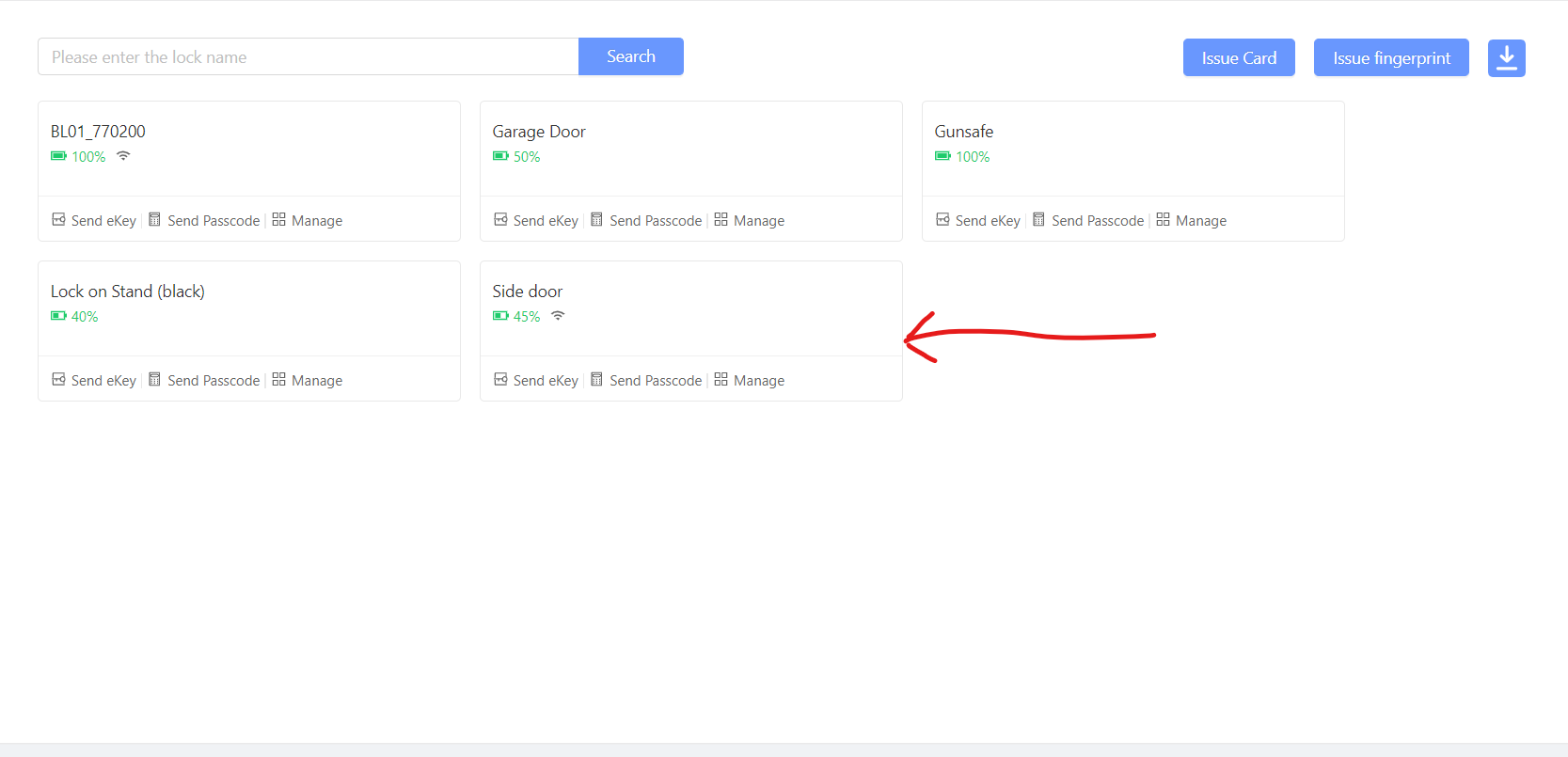 2. Click on "Send eKey".

3. Fill out the information for this.
Recipient Account: The username (email address or phone number) of the recipient account. If it is a phone number, it will need to be entered with a plus sign + and 1 such as +1555555555555
Name: Name within the app and webportal
Type: How long will this eKey be active for?
Authorized Admin: Turn on to allow the recipient to be an admin.
Remote Unlock: If a Sifely Gateway is connected, you can allow the admin to also control the lock remotely.