Question
How do I share admin access with someone? How do I create new admins? How to connect two cell phones to the lock?
Answer

As a security feature, one account cannot be logged into separate devices or smartphones. Creating "Authorized Admins" allows you to share admin access with someone else's Sifely Smart Lock app.
With admin access, the recipient will be able to do the following:
Unlock/ lock via the app.

Generate, Edit, Delete passcodes, IC cards, & fingerprints depending on the lock model.

Adjust settings like passage mode, auto-lock timer, & turn on/off the lock sound

.

If a gateway is set up near the lock, the admin can also remotely unlock/lock if the "allow remote unlock" is turned on.
Here is how you can create an "Authorized Admin".
It is strongly recommended that the recipient register for an account on the Sifely Smart Lock app first with either their phone number or email address.
1. Tap on "Authorized Admin".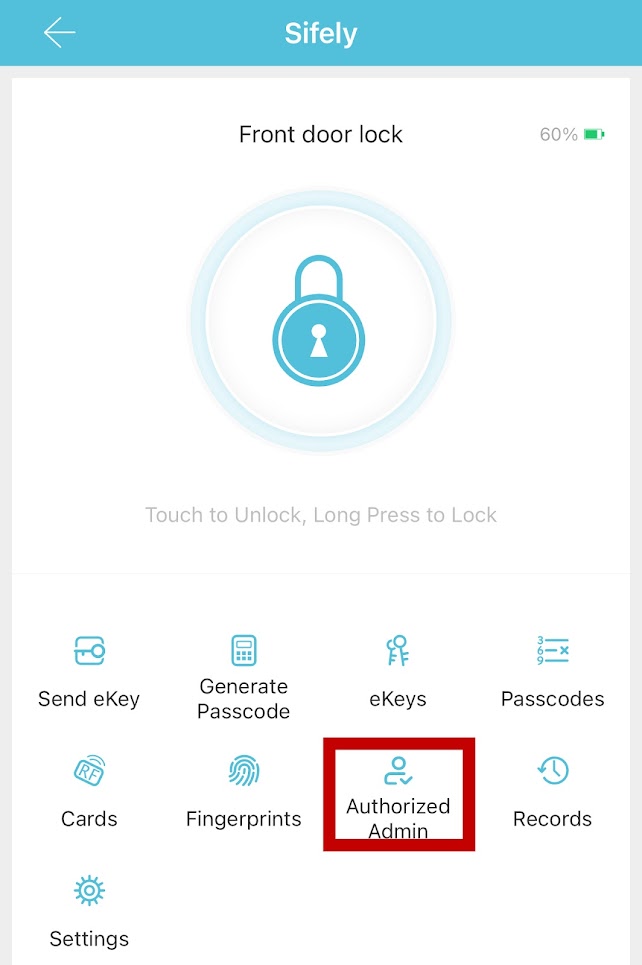 2. Tap on "Create Admin"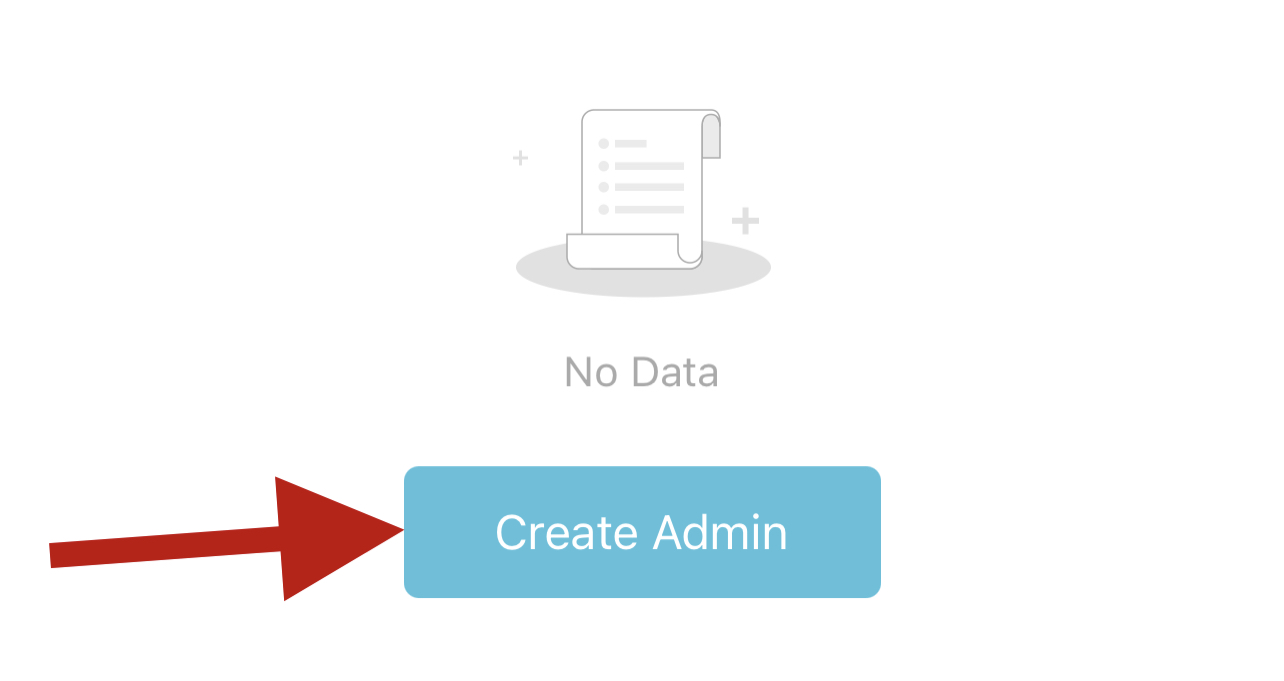 3. Choose how long you want the recipient to be an admin for either Timed or Permanent. Then enter the recipient's account username. This will be the email address or the phone number that they used to registered for an account. If they used a phone number, insert a + and 1 in front of it i.e. +15555555555.
If you have a Sifely Gateway connected to this lock, you can allow the admin to remote access to the lock as well by enabling "Allow Remote Unlocking".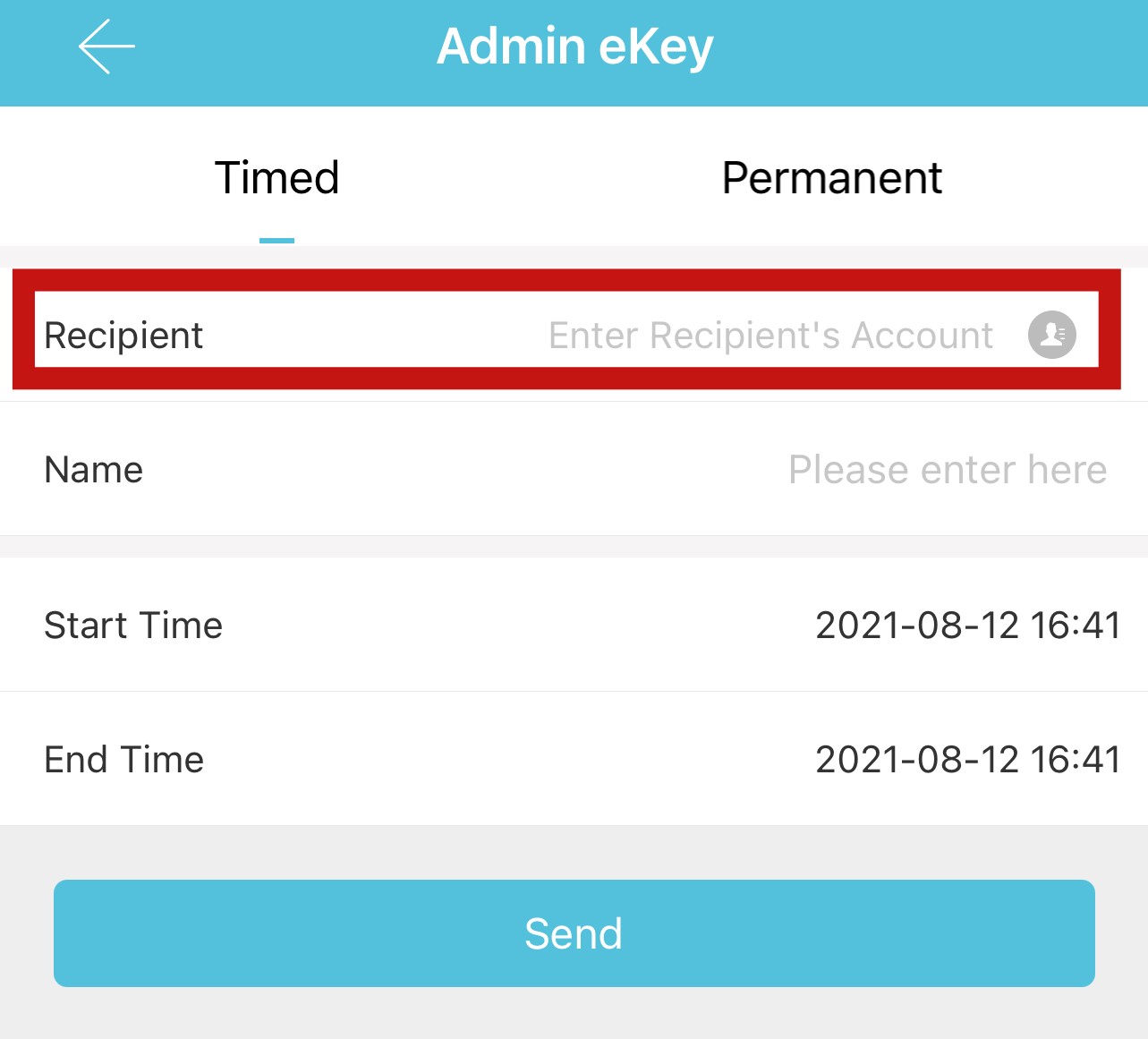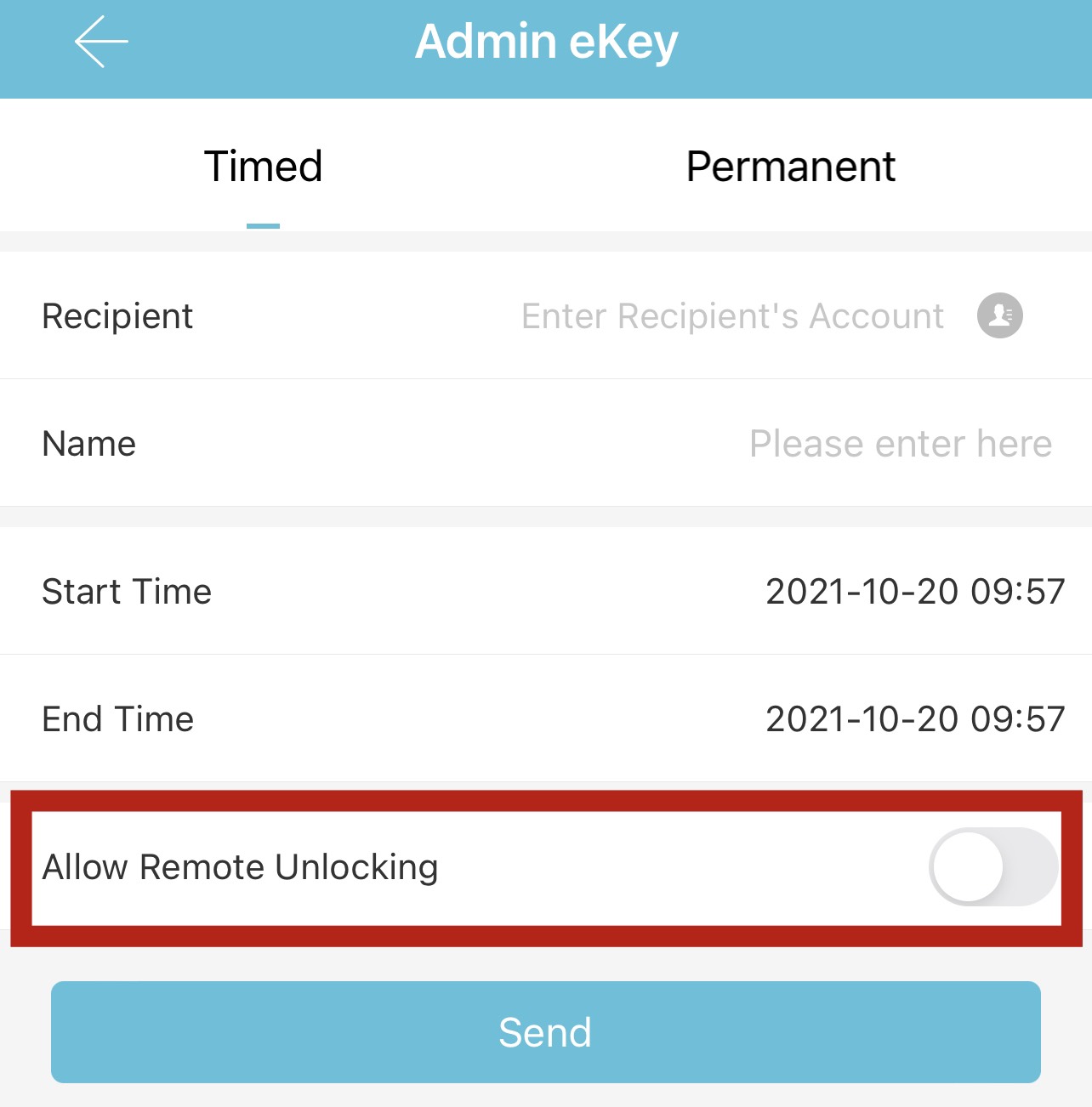 4. Tap on "Send". If you see the pop up, "Sent Successfully", then the admin access has been received by the recipient's account.
What to know about Authorized Admins:
The person who first paired the lock, the "Super Admin", will be able to see all Authorized Admin activity such as codes, but the Authorized Admins will not be able to see the Super Admin's codes.