Question
The lock says "unlocked," but I still can't open the door.
Answer
There are a variety of reasons why this might be happening. Here are three main reasons:
The lock's spindle was not correctly positioned. This can cause a door to either not fully lock or not fully unlock. See the photo below showing the correct spindle position.
Step 1. Ensure the latch hole is placed at the center of the Borehole.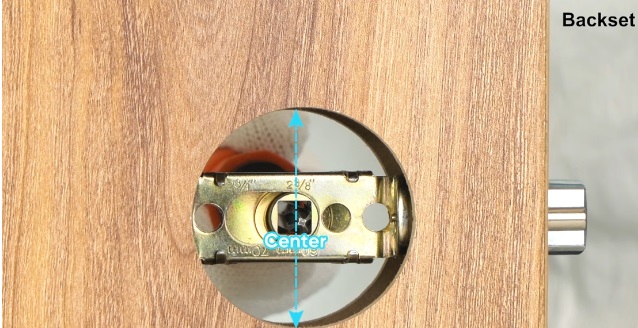 Step 2: Ensure the "Shaft Hole" on the latch is squarely straight to the ground, not at a 45-degree angle or diamond shape.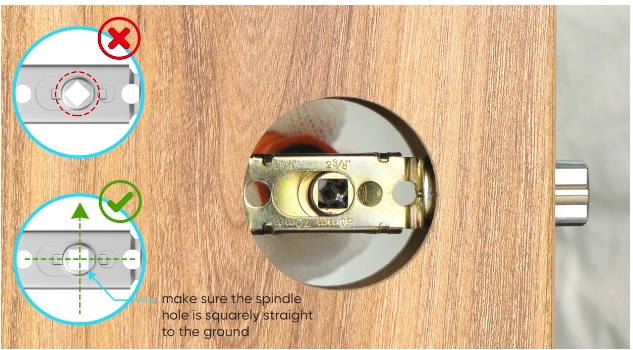 Step 3. Ensure the 🔼 symbol on the lock's spindle is facing upward before putting the spindle through the square hole. Incorrect orientation will cause the lock to fail.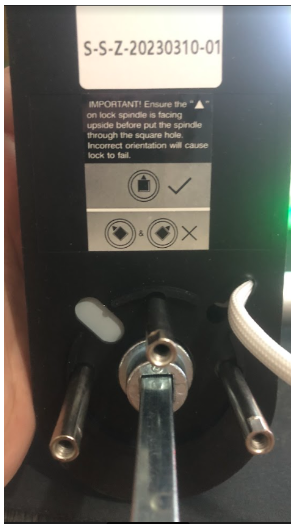 If the lock was improperly installed, please reinstall the lock and pay close attention to the details below:
During installation, please ensure that all screws are tightened appropriately. Pay close attention to the placement of the front and back panel calibration screws; see the photos below:
Front Panel Calibration Screw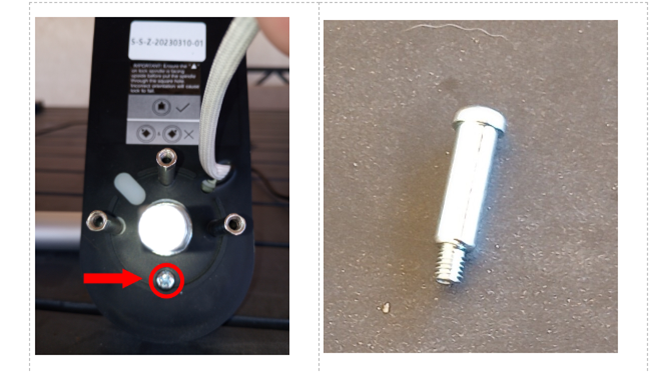 Back Panel Screw (it will always install Right and Left opposite the long end of the handle)
After reinstalling, you can test it with the following recommended options
Check if the inside handle moves when pushing the outside handle down and unlock the lock.
Use the physical key if it works to unlock the lock.
Check if the latch is working properly by pressing the smooth part of the latch with your thumb.
If the problem still persists, reach out to Sifely Customer Service: email cs@sifely.com
The lock motor will not engage. Another potential locking issue is when the lock motor will not engage, and this is causing the lock handle to go into the locked position.
Here are some photos that illustrate this scenario
Solution
If this is the case, this is a lock defect, and it will need to be replaced. Please reach out to cs@sifely.com for further instructions.
The door is too thin. (Previous issue)
In some previous manufacturing runs, there were slight issues with unlocking if the door was 1 3/8 in or thinner.
Recommended troubleshooting:
- Contact cs@sifely.com and inform us of this issue with your order number, shipping address, and the product batch number. The customer service team will organize a replacement part to remedy this issue.