Question
I can not sign in to the Web Portal. It keeps saying "user does not exist". What can I do?
Answer
If the new web portal does not recognize the previous Username and Password credentials
Here is what we recommend:
See the sample screenshot of error below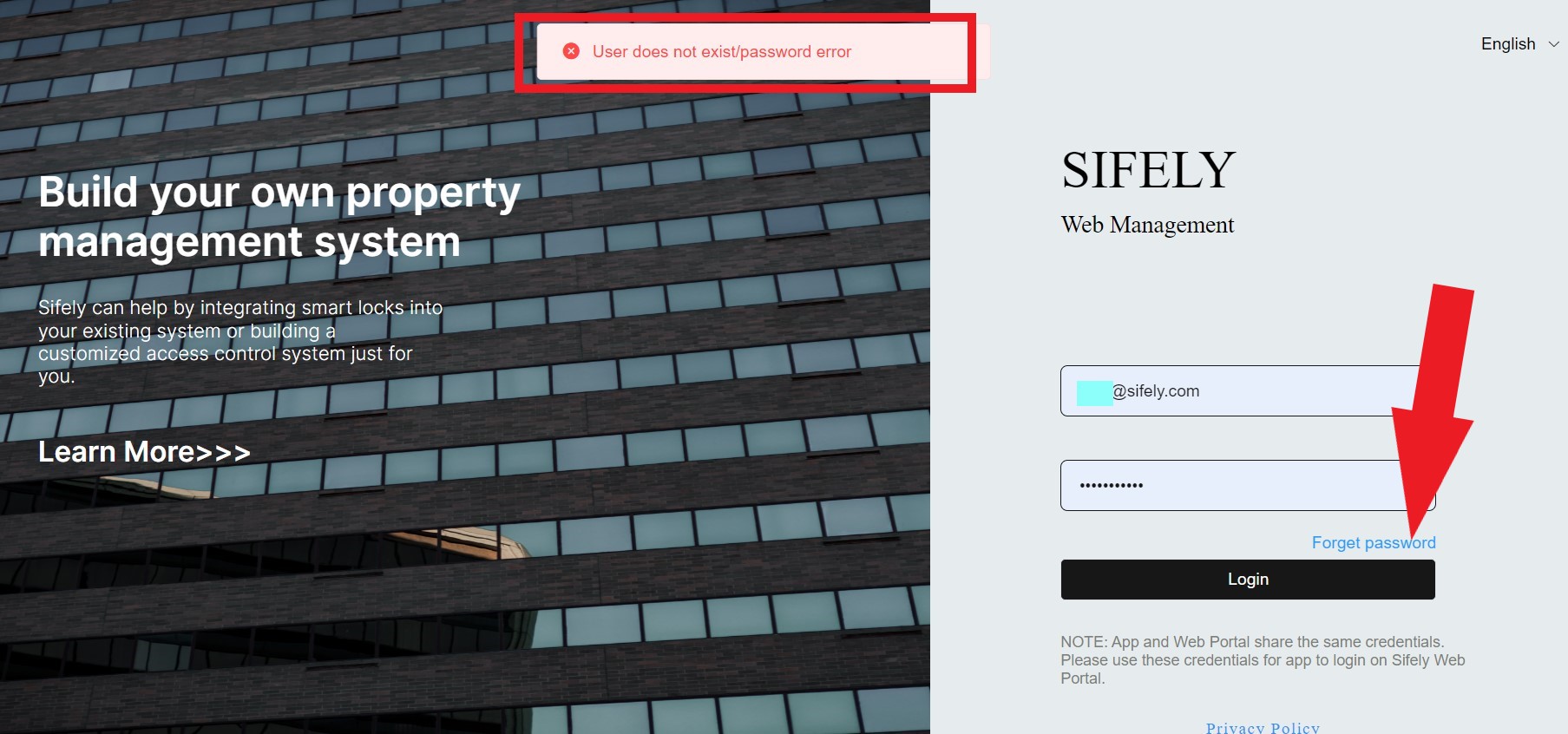 If the username is a phone number, sign in without adding the "+1" first.
For example +18052223333 becomes 8052223333
Secondly, try to reset the password and it should correct the problem

Hit "Forgot password"
Enter the new password
Confirm the new password
Click "Get code"
Drag the puzzle piece
Enter the code sent to the phone or email

Save the username and password in your browser passwords
Login with the username and updated password
If you are still experiencing issues, please contact us at cs@sifely.com