Question
How do I remove all codes/fingerprints/e-keys etc. from my lock?
Answer
The process of removing the previously saved access needs, is simple. First, go to the individual lock screen, shown below.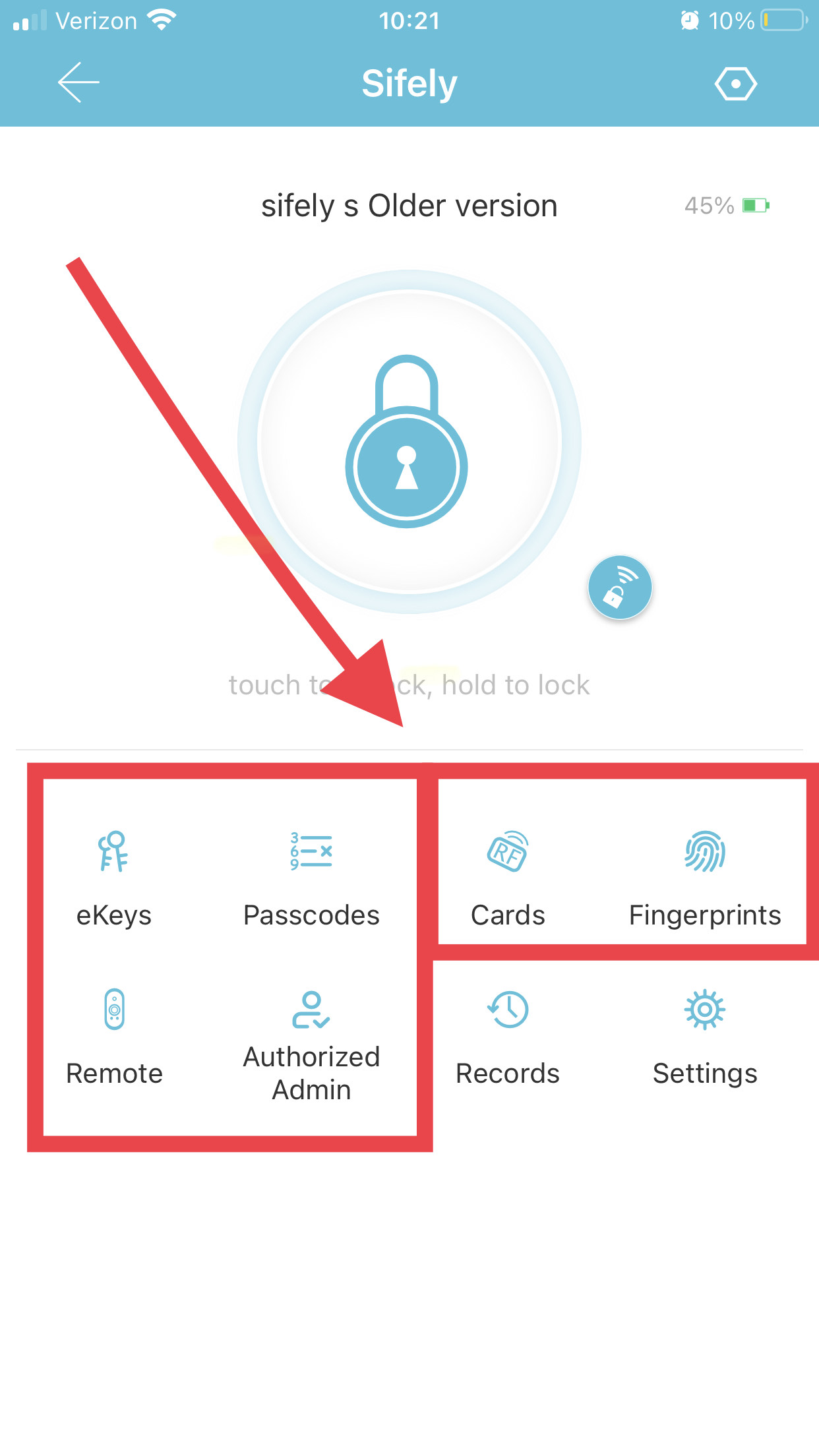 Second, proceed to the desired access removal tab. In this example, we will show our "Passcodes" access options. Finally we go to the "Reset" option for all previous access removal for the specified tab.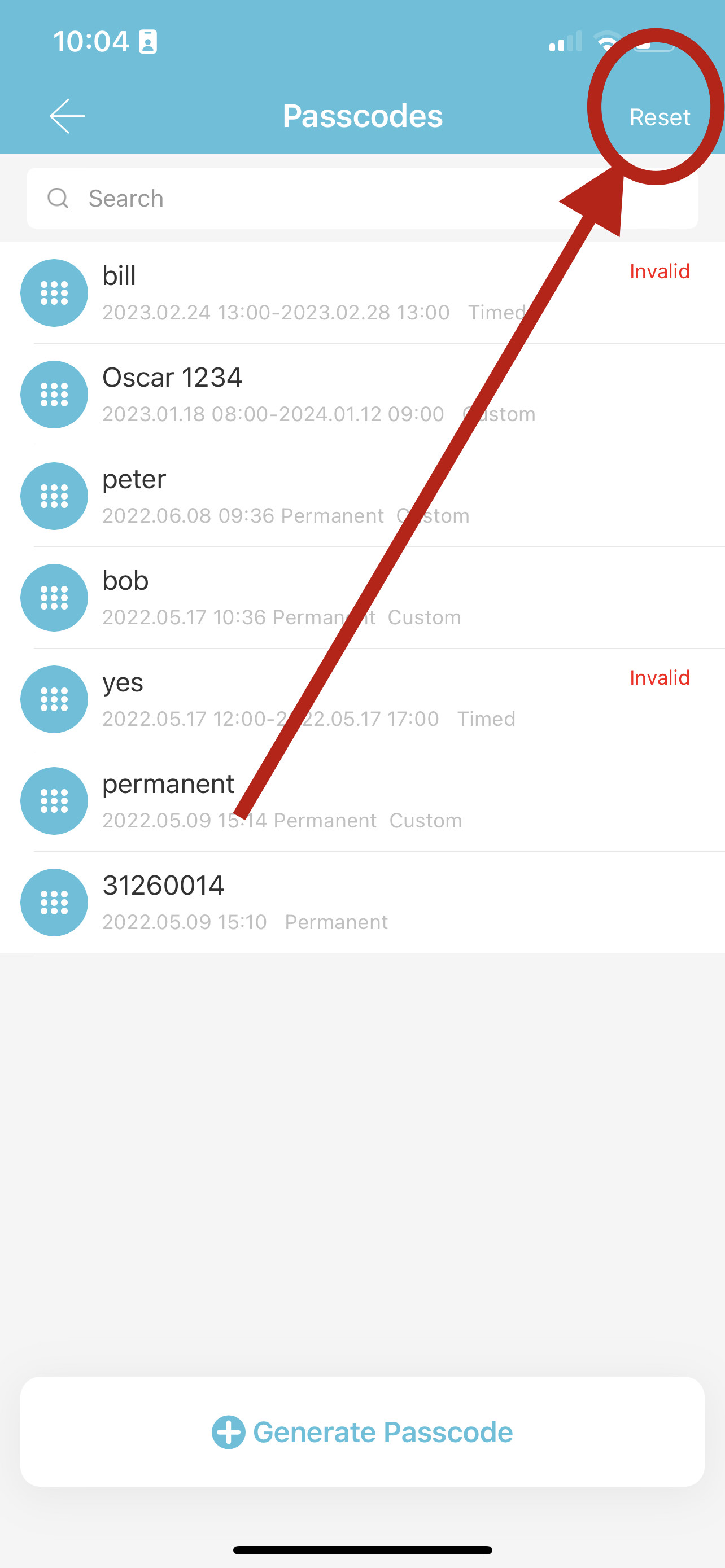 Repeat steps above for all desired removal access tab ("e-Keys, Passcodes", "Cards" etc. that best fits your needs.