Question
How do I open a Sifely-Y Gun Safe with the FOB?
Answer
To add a fob or card to your lock, go to the lock page and tap on "Cards". Then tap on "add card". Select between Permanent, Timed, or Recurring for when the fob will be active.
The app will now connect the FOB to the lock.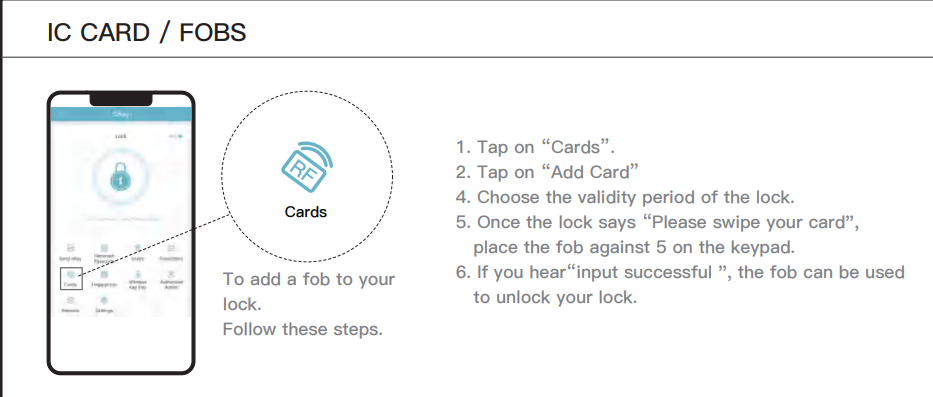 To open Sifely-Y Gun Safe with a FOB place the card near the numeric keypad.