Question:
How do I transfer the Sifely-S Smart Lock to another user?
Answer:
This function will transfer one or multiple locks to another Sifely Smart Lock account. All passcodes, fobs, fingerprints, and other entry methods will be preserved.



Follow these steps to transfer a lock from one account to another.
1. On the app, go to account settings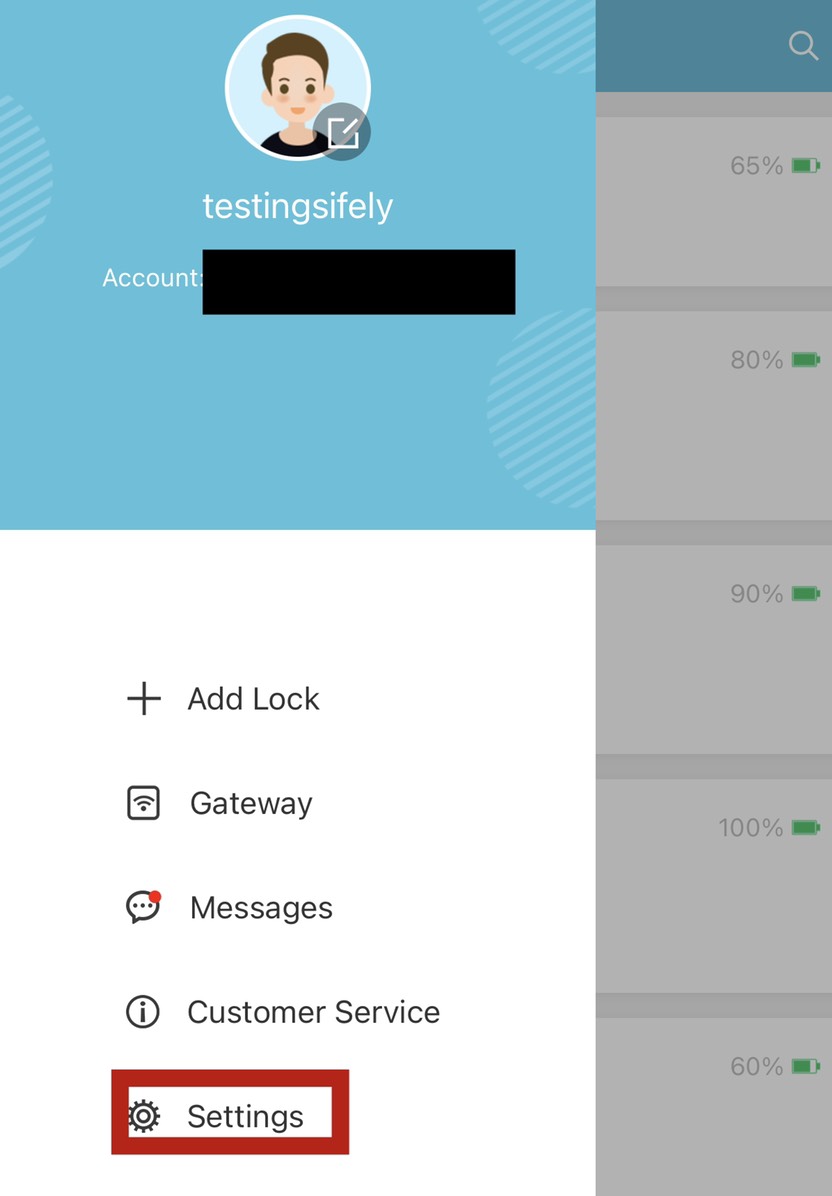 2. Tap on "transfer lock(s)"
3. Select which lock(s) to transfer in the menu and tap on next.
4. In the recipient space, type in the phone number or email address the recipient used to create their Sifely Smart Lock app account. If they used their phone number, it would need to be entered as "+1XXXXXXXXXX" with their phone number in place of X.
5. Depending on your phone model, you may receive a verification code to your email or number. The alternative is that your phone's fingerprint, passcode, or Face ID will be used to approve the transfer.
6. Enter the verification code into the page that asks for it.