Question:
Why does my battery level for my Sifely-E Smart Lock show 0% with new batteries?
Answer:
Follow these steps to update the battery level of your lock. We recommend that non-rechargeable batteries are used for the most accurate reading.


1. Go to the lock page and tap on "Settings"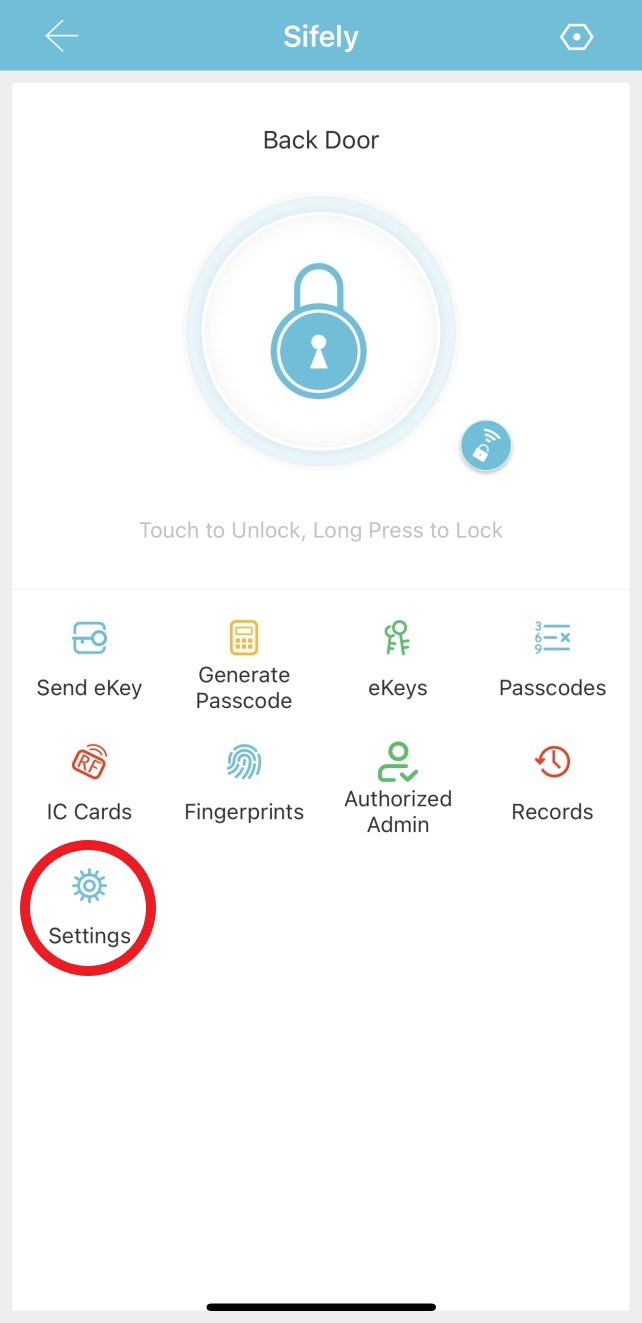 2. Select "Basics"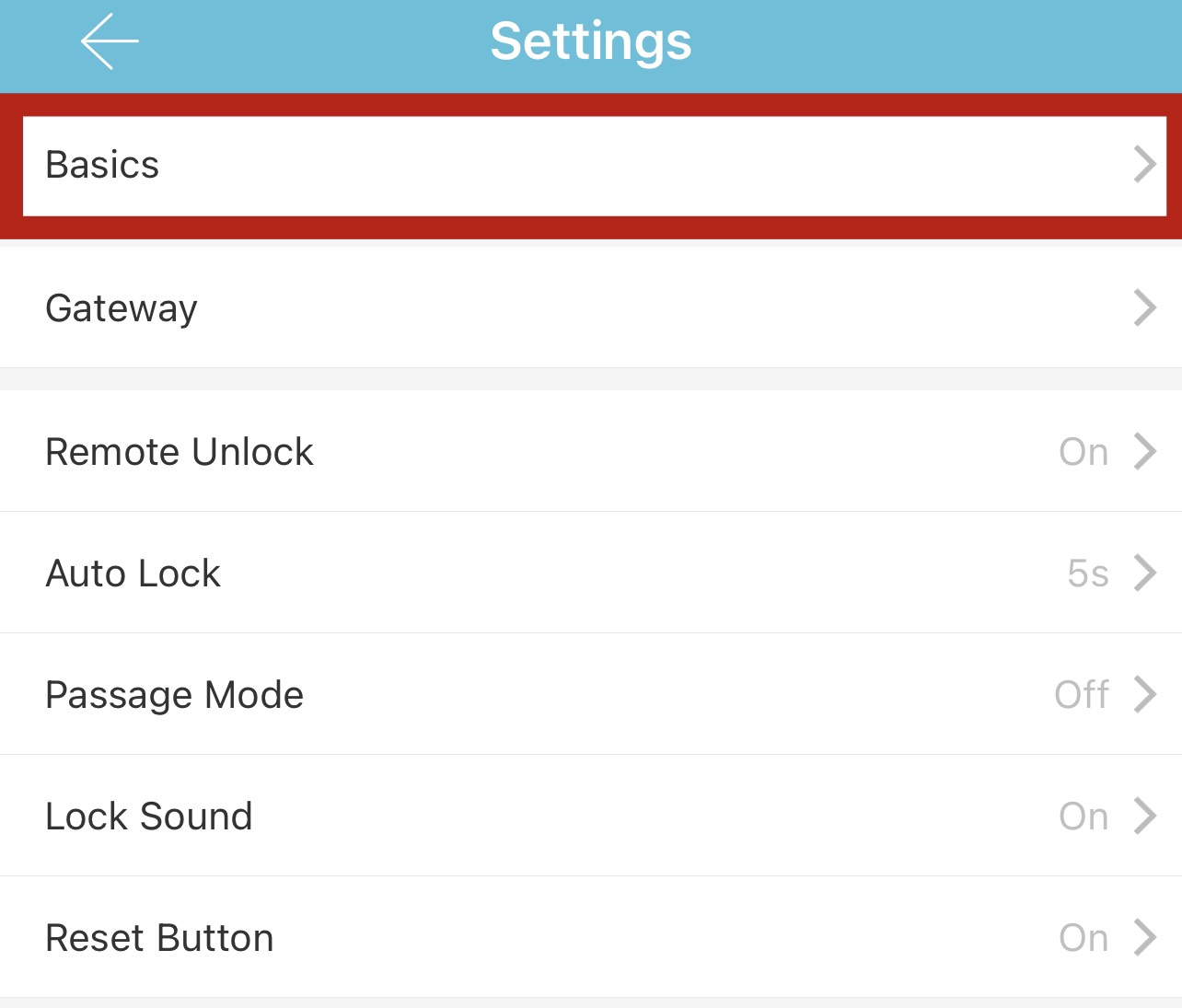 3. Tap on "Battery" and then "Update".