Question:
How do I keep my lock unlocked?
Answer:
There are two methods for doing this:
Turn Off Auto-lock
Turn on Passage mode:
Turning Off Auto-Lock
To turn off Auto-Lock do the following:
Open the App
Select the Lock
Under the big blue lock icon, select "settings"
Select "auto lock"
toggle the Auto-lock button to "off"
hit "Save" at the top right of the screen
read the pop-up message and select "ok"
Using the Passage mode
Passage mode disables the auto-lock feature for a set schedule. For example, if you run a business and want the lock to stay open during business hours, you can schedule the lock to not auto-lock from 8 am to 5 pm on Monday through Friday.
To adjust passage mode, you will need to be near the lock. If the lock is connected to a Sifely Gateway, the passage mode can be adjusted remotely on our webportal. How to log into the Sifely Webportal
Note: Passage mode will not unlock the lock at the beginning of the set schedule. If passage mode starts at 8 am, it will stay unlocked if it is unlocked after 8 am unless it is locked manually later or until the end of passage mode.

How to enable Passage mode:
1. Tap on the lock settings.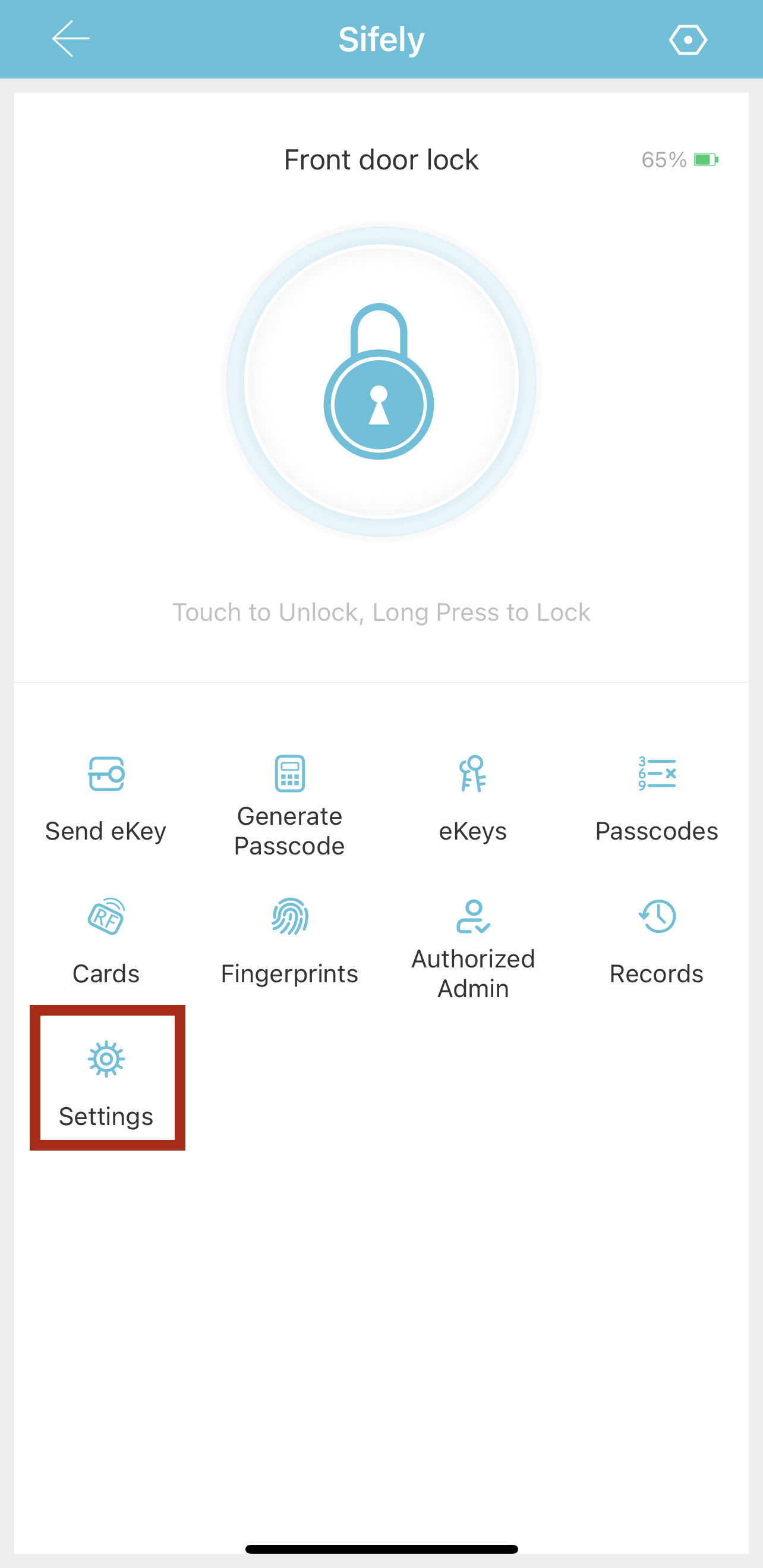 2. Tap on Passage Mode.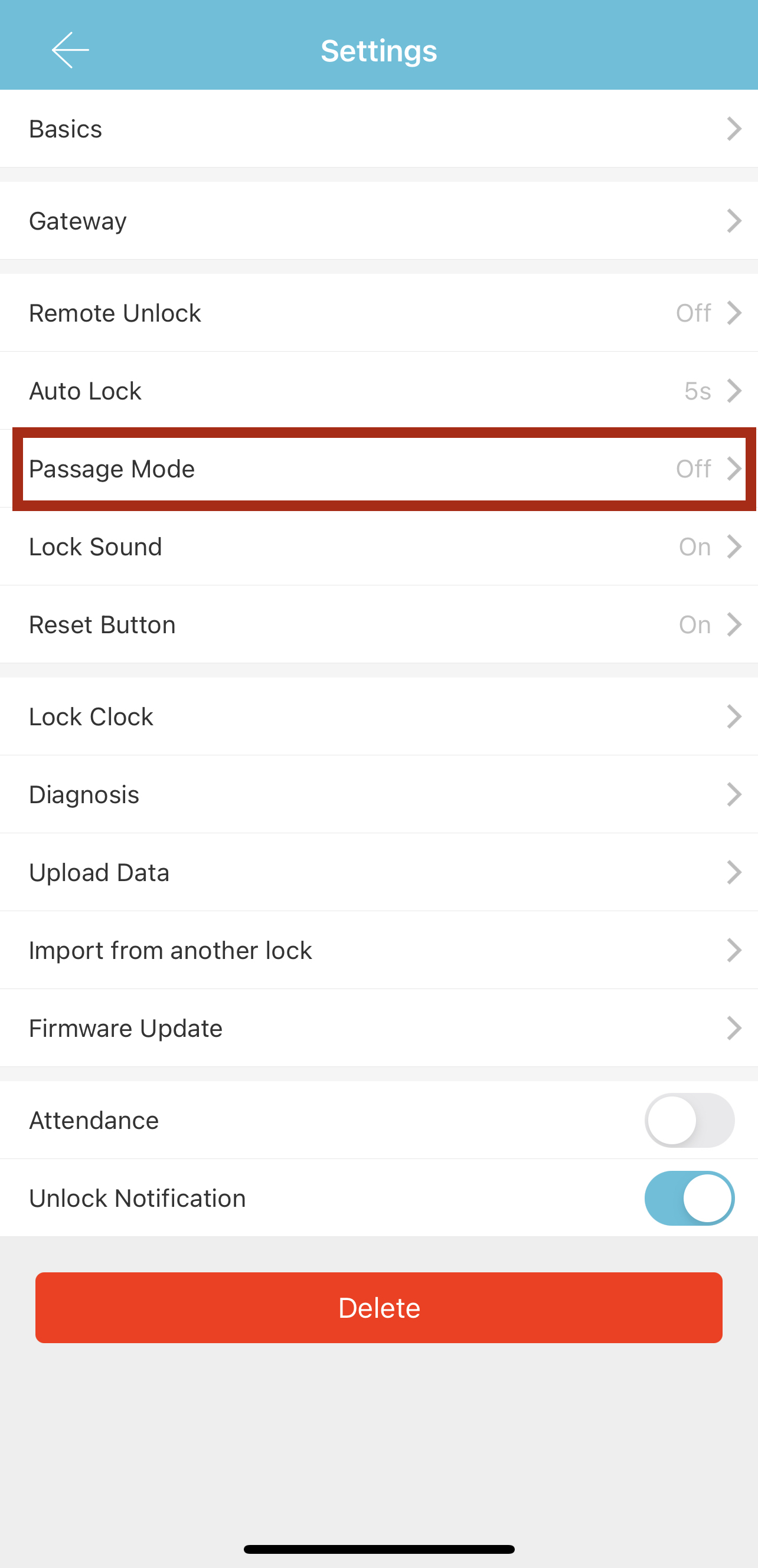 3. Turn on Passage and set up the desired schedule.
What to know about Passage Mode:
Passage mode does not unlock at the beginning of the schedule. However, it will lock automatically at the end of Passage mode.
During passage mode, the lock can still be locked by pressing and holding the # or lock symbol on the lock keypad or via the app. If it is unlocked again, it will stay unlocked until the end of the schedule.